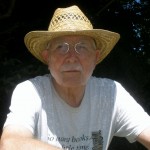 Author's Note: What follows are memories of one who has been in and about Evangelical Covenant churches all of his 80 years. Aside from consulting confutable memories, there has been no searching of archives for facts.
I was young, but not too young to figure out what was happening when scandal disturbed our bucolic Iowa farm community. A well-known young man had secretly married a divorced woman. I learned quickly that divorce was taboo, expected far away in Hollywood but not where we lived. It didn't help that the man's family had deep, founding roots in the Mission Covenant Church, or that he was part of our extended family. The couple stayed married to one another and part of that community the rest of their lives, eventually well-respected and admired, but they seldom appeared at my home church other than for weddings, funerals, and other obligatory events.
When I arrived at North Park Theological Seminary in Chicago in the early 1950's, divorce was a hot button topic, stirring opinions right and left—one side proclaiming, "The Bible says. . . ," others declaring, "But the Bible also says. . . ," on and on. The source of those arguments was a promising seminarian who had informed seminary and church leaders he would marry a divorced woman, an unheard-of infraction of propriety if not actual rules that must surely block his being pastor of a Covenant church. In those dorm room discussions, most assumed he would move to a more liberal denomination, as had others who were unable to accept restraints of Covenant theology and practice. However, his great desire was to serve in Covenant churches, thus the dorm room discussions, pale reflections, I suppose, of heated confrontation in ministerial boards and seminary faculty meetings.
That seminarian did not leave the Mission Covenant Church, and he and his wife went on to a celebrated career as a Covenant pastoral couple. Despite biblical citations and vehement arguments adduced by those inflamed by the issue, final decisions left the door open for him not only to enter Covenant ministry but eventually to lead prominent churches with great success. Although I was far from where those decisions were made, I am confident that among those who urged leaving that door ajar were seminary leaders, who became my heroes and models of ministry, men like Nils W. Lund, Eric Hawkinson, and Donald Frisk. Now, it must be obvious to all of us that the Covenant Church moved on from that conflict to allow divorce to be almost a non-issue for pastoral calling and service.
Fast forward 20 years to the time when antagonists lined up against and for women's ordination. Again, biblical texts flew about: "Paul tells us assuredly. . ." and ". . .but Paul also says. . ." or "The Bible makes clear. . ." and "Jesus shows us the way. . .". For me, the issue had been resolved while I was a staff member at North Park Covenant Church in the convincing presence of several strong, vocal women for whom their equal rights were long overdue. Although labeled and dismissed by many as "militant feminists," an epithet that probably did not offend them, I abetted their cause by printing a few early issues of Daughters of Sarah magazine, which they founded, a magazine that did not argue for but forthrightly assumed women's rights. The denominational crisis was resolved at the 1976 Annual Meeting when more than two-thirds of the delegates agreed that women should be ordained. Again, North Park Theological Seminary contributed essential leadership in that decision. Despite snail's pace progress in placement and acceptance of female pastors in many churches, no significant effort succeeded in denying that women, called to ministry, must have every benefit and privilege of ordination, always with manifest affirmation and assistance by Covenant leaders.
Now 35 years later, the Evangelical Covenant Church is again entangled in controversy around gender issues—what shall be the Church's posture as to acceptance and affirmation of gays and lesbians—but this debate is evolving very differently. Instead of momentum toward support, pointed sanctions are in place to limit how Covenant pastors may respond to the issue, abetted explicitly by seminary and denominational leaders and boards. The current debate seems much like the divorce debate, when words like "adultery," "family decay," and "living in sin" were freely used, but is on a markedly different track. There are definite parallels to the women-in-ministry controversy as well, when despite opponents citing chapter and verse to prove that women must not be admitted to pastoral leadership, many influential church leaders cited biblical words about inclusion and justice, contending that talents and gifts of all persons called to ministry, not gender, must be the basis for ordination. No such affirmation of gays and lesbians comes from church leaders now but instead, apparent desire to keep the controversy well "closeted," although that effort is definitely compromised by the explicit sanctions of the undebated 2010 rules statement, which thrust the issue into keen focus. I can only assume that debates do go on behind closed doors in board rooms and faculty offices and at Starbucks and elsewhere, including dining tables in homes of Covenant pastors, but so far, there is near total public silence from any leaders who may question the breadth and rigidity of current opposition. Small groups of supporters are forming, which makes the continuing lack of response even more deafening. Meanwhile, without sanction or demand for silence, some Covenant pastors aggressively declare their opposition and operate freely to deny gay rights.
I am truly puzzled by these contrasting developments. Although a great chorus cites biblical sanctions of homosexuality, can any contend the Bible is more clear on this issue than in sanctioning divorce and remarriage or denying church leadership to women? Doubtless, biblical material can be quoted in opposition in all three of these debates, so I ask why now there is not the casuistry that swayed the two previous debates toward approval? I suppose we must dismiss undercurrents of homophobia, which I expect would be denied vehemently. It probably cannot be denied that the Covenant church today is more conservative on social issues than 60 years ago, or 35 years ago. Although divorce has seemingly been wrapped comfortably into evangelical ethics, it might be considerably more difficult today to achieve a 70% majority approval of women's ordination—mere speculation, of course.
Of one difference I am quite sure: the Evangelical Covenant Church is held together now by far less dependable loyalty. Once, far in the past, Mission Covenanters rallied around the words, "I am companion of all who fear Thee," a companionship that usually exceeded even major differences. Whatever bond exists now seems more like a sticky note that flies away in a mere breeze. A few adventurous words from the pulpit send a block of church members off to another church more to their liking, with the same want of loyalty likely as true of churches as individual members, which makes quite plausible the dread that division over gay/lesbian affirmation would decimate the Evangelical Covenant Church. Covenant leaders simply cannot count on the connectedness that once bound the church together despite strong opposition to final decisions. I suspect such polity considerations are paramount in subduing LGBT recognition by the Church. Since few have openly declared their sexual preference to be other than heterosexual, their leaving to fulfill their calling in more favorable surroundings will be far less damaging than any show of support.
It seems clear now that American culture moves steadily toward acceptance and support of gay rights, especially among young people. Perhaps, too, the Evangelical Covenant Church will with time decide that denial of LGBT rights was in error. Who knows whether that will require years or decades? Meanwhile, it seems that if gay and lesbian persons who are called to ministry wish to serve in a Covenant church they must be satisfied with their more accepting but careful pastors and church leaders saying, "Wait, wait, don't tell me!" as preferable to the outright antagonism of many who would blatantly exclude them.