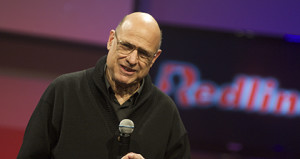 Tony Campolo, well known evangelical writer and speaker released a statement on June 8, 2015 calling for "the full acceptance of Christian gay couples into the Church." Campolo, states that his change of heart came through "countless hours of prayer, study, conversation and emotional turmoil to bring me to the place where I am finally ready to call for the full acceptance of Christian gay couples into the Church."
He summarizes, " As a social scientist, I have concluded that sexual orientation is almost never a choice and I have seen how damaging it can be to try to "cure" someone from being gay. As a Christian, my responsibility is not to condemn or reject gay people, but rather to love and embrace them, and to endeavor to draw them into the fellowship of the Church."
The full statement can be read on Campolo's  blog.
Coming Out Covenant applauds Dr. Campolo for his courage and forthrightness and invites other like minded Church Leaders to let it be known when God works in their minds and hearts in similar fashion. While it is the stated purpose of this blog to provide a safe place for LGBT Covenanters and others to tell their stories of "coming out" it is also important for straight Christians to tell their stories of how God has changed their minds and hearts on this issue.
If you would like to read stories of how God worked in people's hearts and minds you might want to consider reading;
David Gushee's Book Changing Our Mind

Does Jesus Really Love Me?:A Gay Christian's Pilgrimage in Search of God by Jeff Chu

God and the Gay Christian by Matthew Vines.